Operation Fortune: Ruse de Guerre ★★½
(M) 114 minutes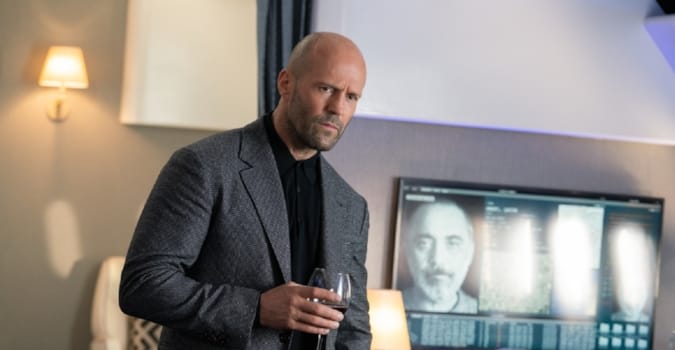 All through Guy Ritchie's ineptly titled spy caper Operation Fortune: Ruse de Guerre, I assumed I was watching the second or third entry in a franchise that had passed me by, no doubt based on a bestselling string of graphic novels. Googling after, I was surprised to learn that this is technically a Ritchie original, unrelated to any earlier piece of IP.
That doesn't mean there are plenty of surprises in store. On the contrary, much of the intended humour appears to lie in how brazenly Ritchie and his team go about serving up the same old bollocks.
Jason Statham is his usual scowling self as globetrotting super-spy Orson Fortune, licensed to slaughter hordes of henchmen, attend A-list parties and generally do whatever it takes to ensure the safety of the free world.
Clearly the job has its perks, but Fortune isn't the kind to admit to enjoying himself, even when relaxing on his spacious private jet with a bottle of red worth someone's annual salary. Early on, we're told he needs this sort of pampering to allay his claustrophobia and other neuroses: that presumably is one of his ruses, but the joke is muffled and soon gets left behind.
No one would accuse Statham of having range, but it's a matter of taste whether you see that as a drawback or as a chance for filmmakers like Ritchie to parody the convention of the British stiff upper lip. In the same spirit, Cary Elwes (who, at 60, has oddly come to resemble Matt Smith in unpersuasive old-age make-up) and Eddie Marsan act respectively languid and weary as Fortune's overseers.
Youth, relatively speaking, is represented by the rapper Bugzy Malone as Fortune's sidekick JJ, who helps out with exposition in exchange for occasional tutoring in the finer things in life. If he'd apprenticed to James Bond, this might have included some tips on the art of seduction; sadly for him, sex has never been part of the Guy Ritchie deal.
That said, Aubrey Plaza comes as close as any woman has to infiltrating the Ritchie boys' club, as Fortune's newly assigned American associate Sarah Fidel. Fidel is a versatile talent as skilled at slinking around in sexy outfits as she is at computer hacking and discussing modern art.
Plaza may not be playing a coherent character in any usual sense, but if she's not genuinely having fun, she has an uncommon knack for maintaining the illusion. Either way, her trademark flat delivery and mock deference convey a detachment with a gleeful dimension of its own, as if to say: "Can you believe I'm in this stupid movie?"
The other star who brings something to the table is Hugh Grant, smothered in fake tan and jutting out his lower lip as the affably wicked Cockney arms dealer Greg Simmonds (whose voice and mannerisms recall Mike Leigh favourite Phil Davis). As a party turn it's a hoot, even if there's nowhere near the same malevolence Grant embodied as Phoenix Buchanan, the villainous failed actor in Paddington 2.
Here too, the conceit of acting is central to the tongue-in-cheek plot, which surely owes something to Trey Parker and Matt Stone's evergreen puppet spoof Team America: World Police. Learning that Simmonds is fascinated by Hollywood, Fortune and company enlist a celebrated movie star (played by the once-celebrated Josh Hartnett, another good sport) to keep him busy while Fidel does her Mata Hari thing.
Taken at face value as entertainment for adults, Operation Fortune has less to recommend than even the weakest of the Bond films. The banter is witless, the action sequences perfunctory and the take on global affairs is almost too wilfully empty-headed to be labelled as cynicism.
If a film such as this can be defended, it's as an invitation to set adulthood aside. As with much genre storytelling, what we're dealing with is a child's game writ large – but with more than the usual indifference to whether anything seems "real".
Despite everything, a glimmer of innocence is evident in the frank way Ritchie goes chasing after juvenile pleasures. Fortune may pass himself off as some sort of jaded sophisticate, but in his ongoing bent for swearing, whinging and hitting people, he's not too far from the average 12-year-old boy.